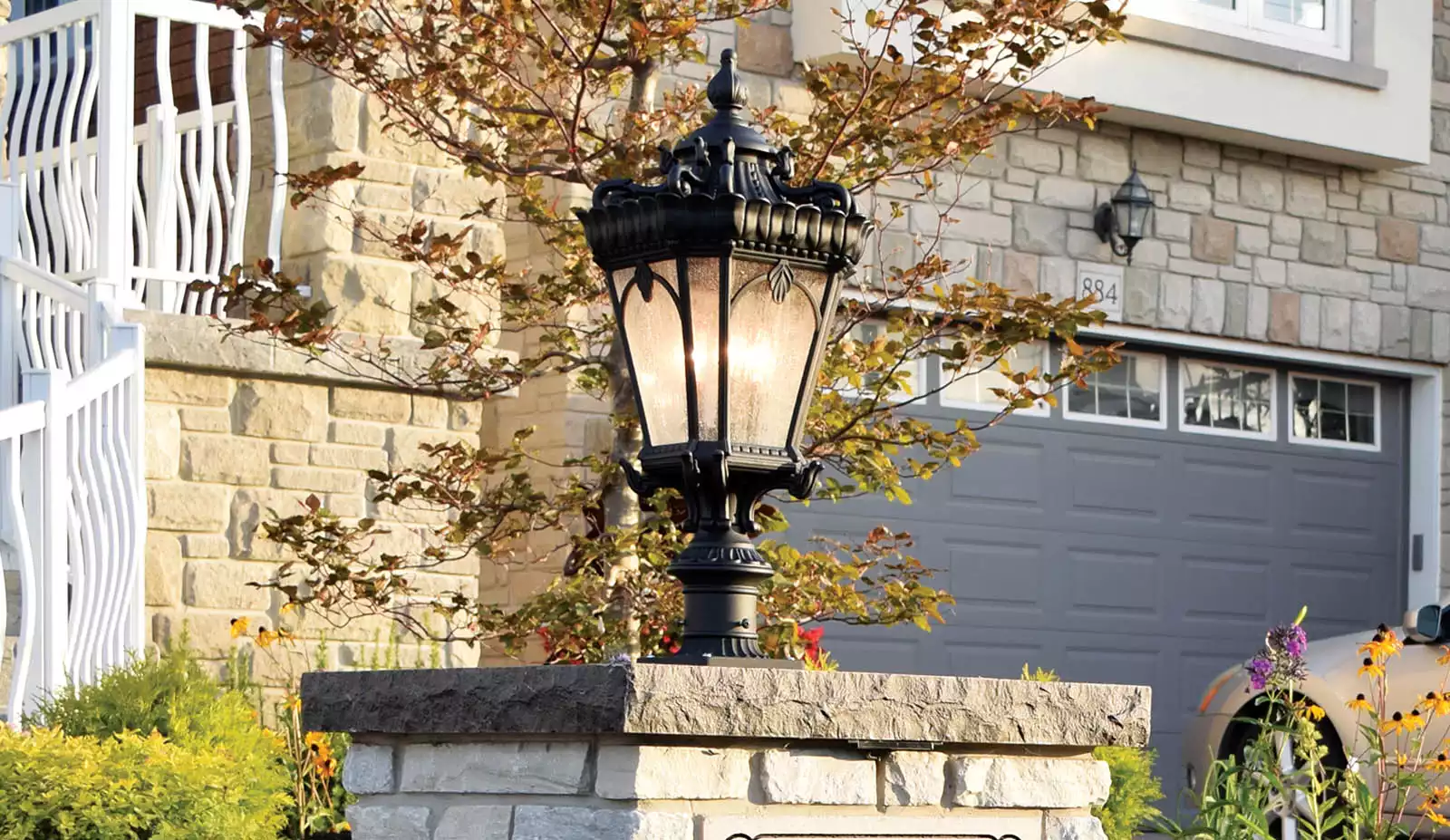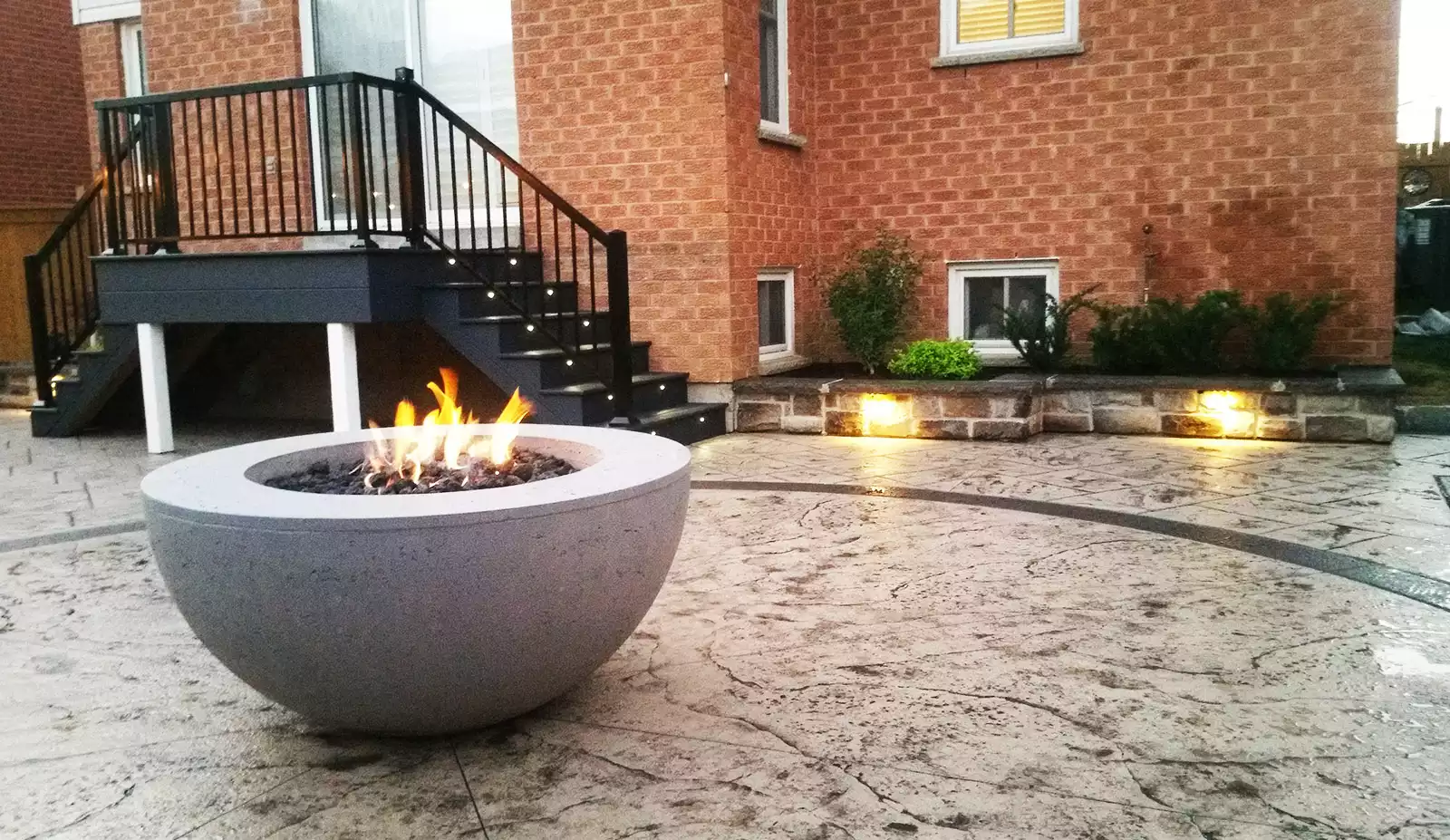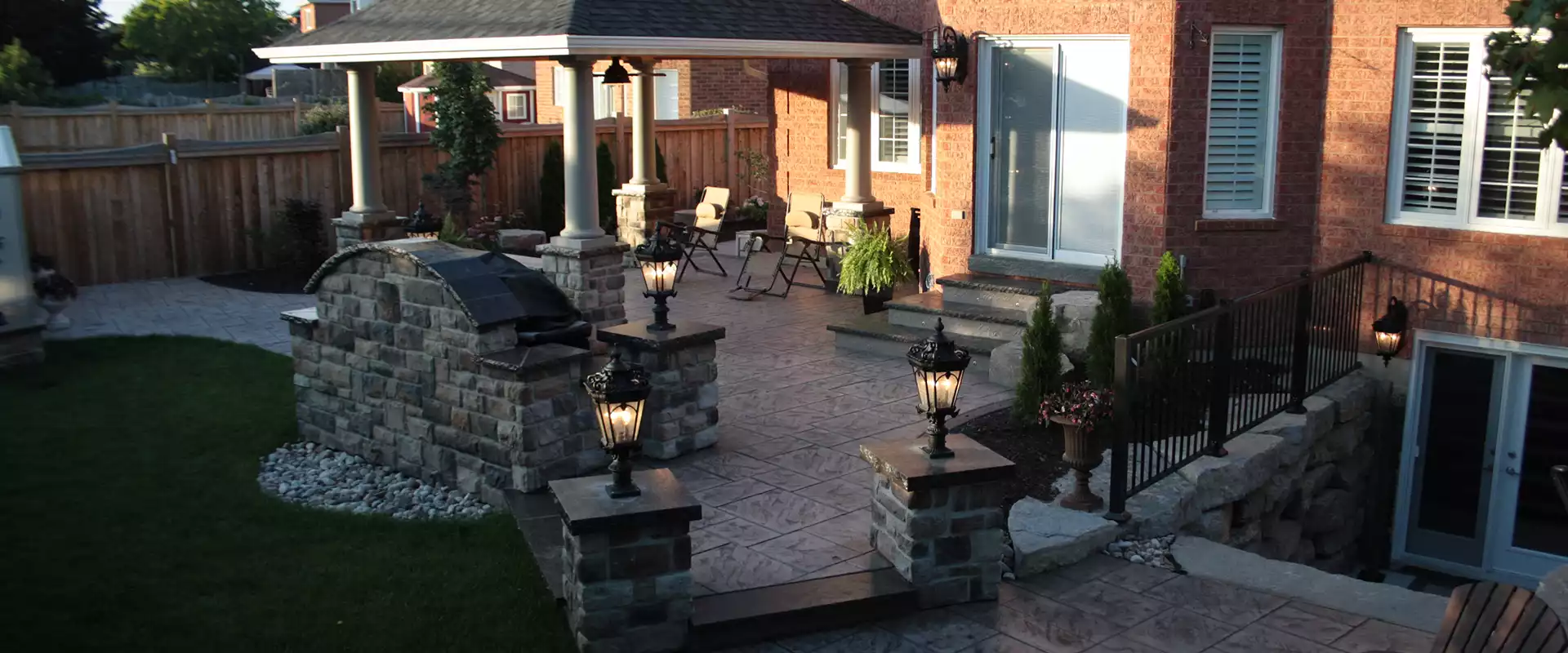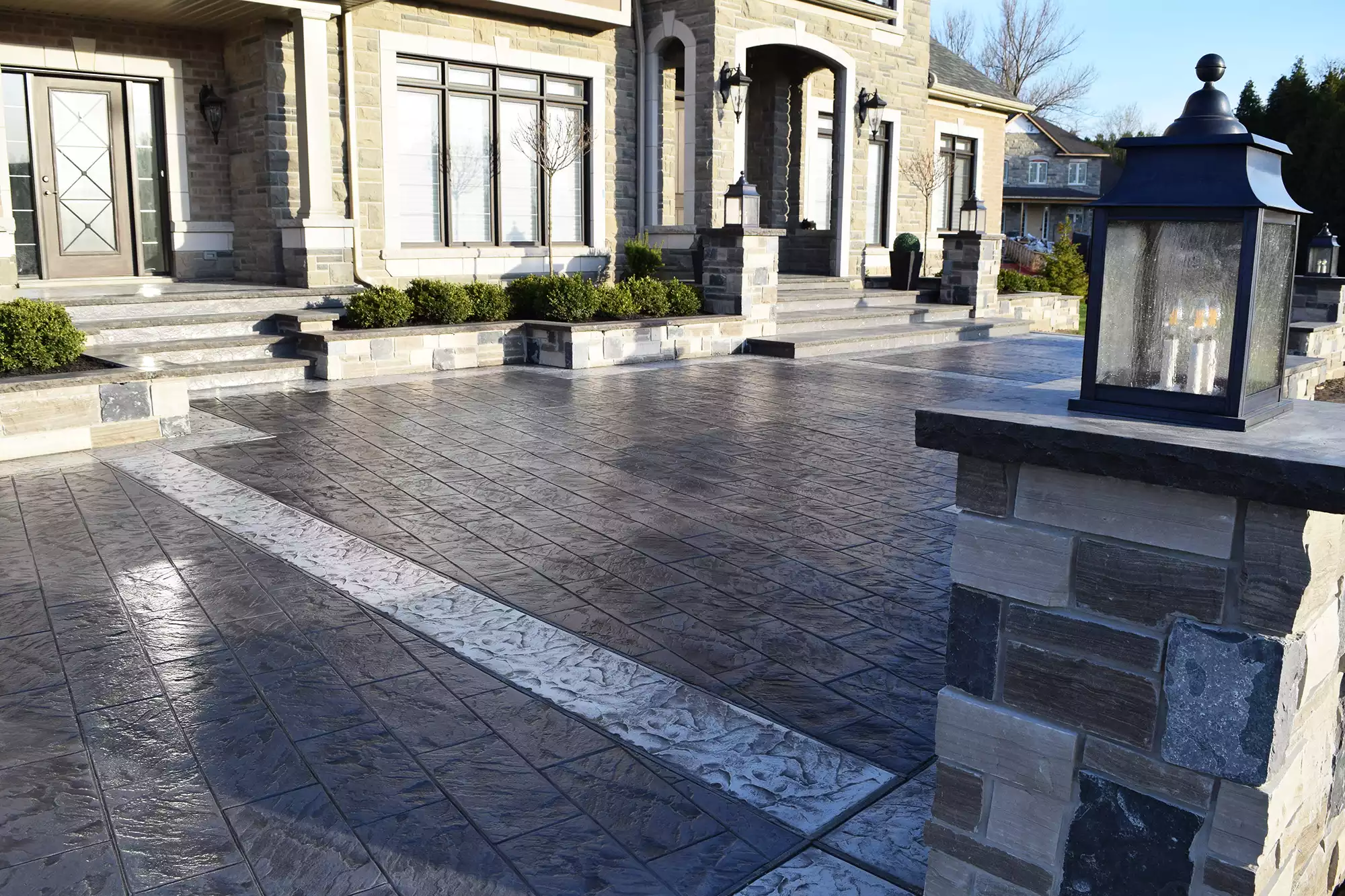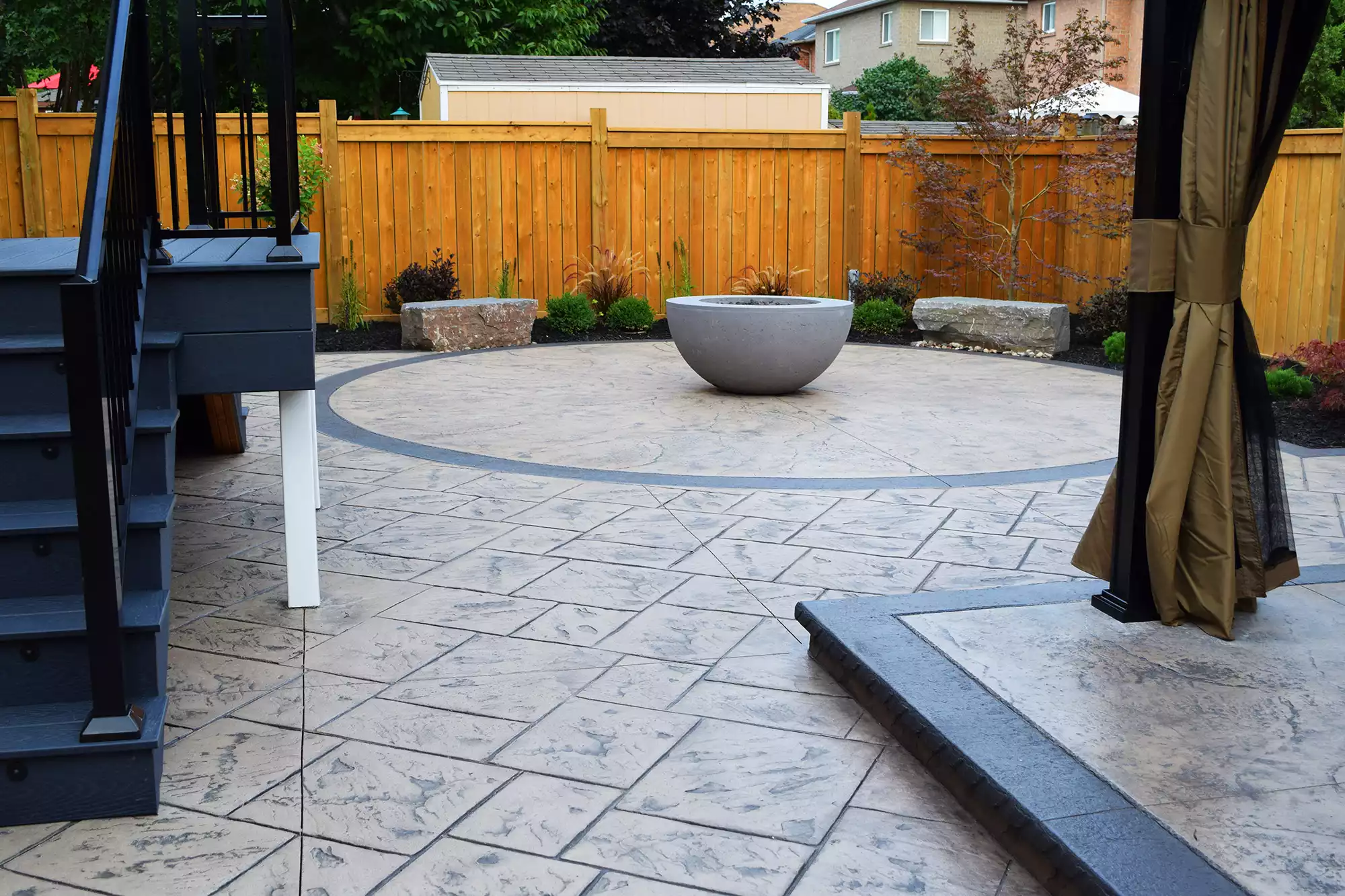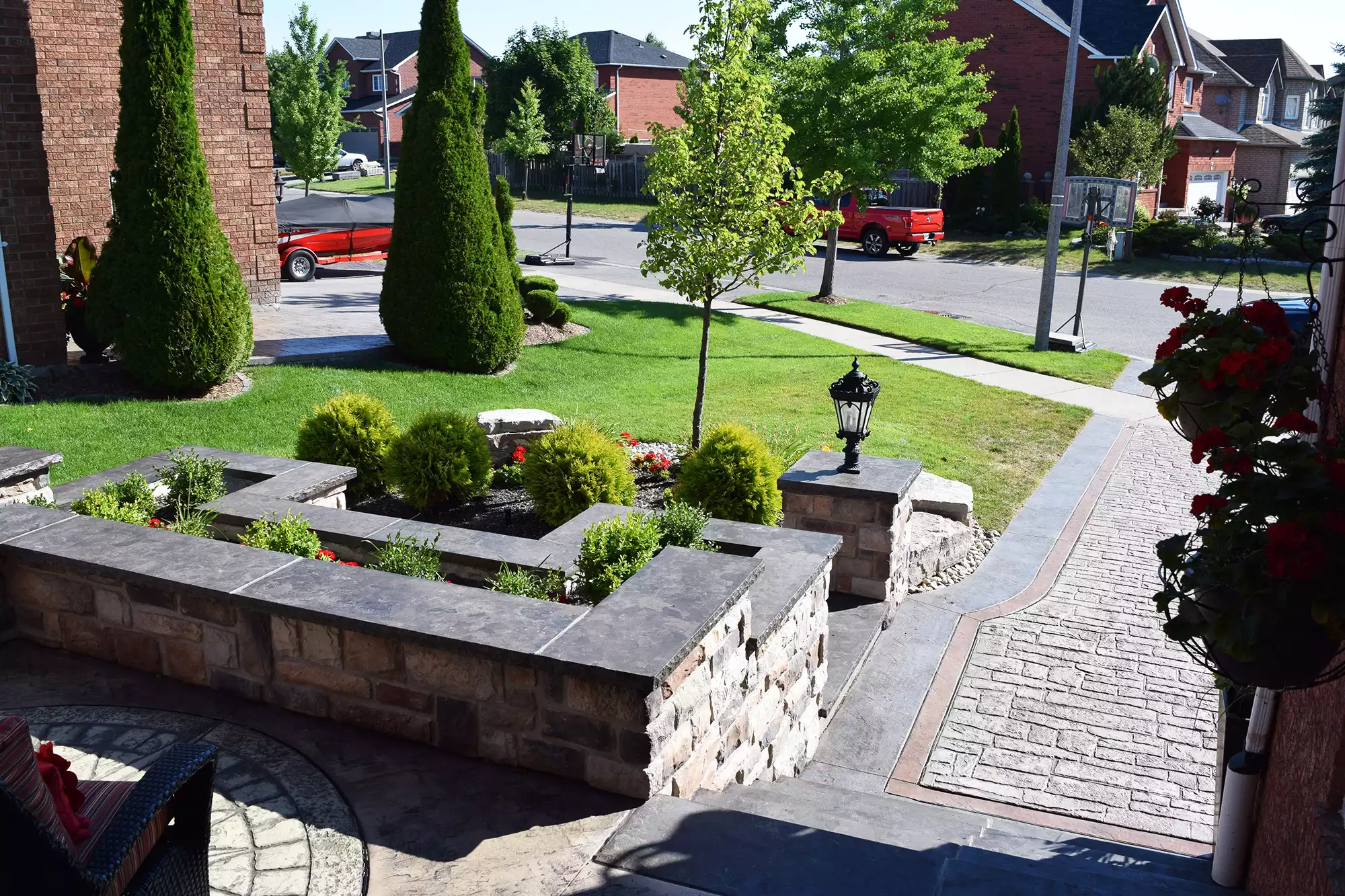 Why use Ontario Concrete Finishing?
Beautiful Driveways STAMPED CONCRETE WHITBY

Stamped concrete driveways give you a vast array of decorative options not possible with other paving materials. Using stamps, you can create cost-effective replicas of popular materials such as cobblestone, brick, natural slate, and field stone.
Decorative Stamped Concrete STAMPED CONCRETE AJAX

Stamped concrete, often called textured or imprinted concrete, is concrete that replicates stones such as slate and flagstone, tile, brick and even wood.
Steps, Patios and Porches WITH LED LIGHTING

Add beauty and value to your home by building a new patio or simply replacing your existing front porch. Concrete steps and stairs offer longevity, durability and can be decorated with a variety of colors, finishes and designs to complement any home.
Curbs and Sidewalks NATURAL STONE PLACEMENT

Our concrete walkways are versatile, durable, can accommodate most budgets and are built to last. Contact Ontario Concrete Finishing today to learn more!
Complete Landscape Design CUSTOM BUILT DESIGNS

Ontario Concrete Finishing offers a full range of designs and services to meet your needs. We hold ourselves to the highest standards in the industry, only using qualified professionals and the best equipment to complete every project.
Custom Gazebos BEAUTIFUL DECORATIVE STYLES

Gazebos & Pergolas are becoming increasingly popular these days, as are high-quality custom decks, gates, sheds and privacy screens. Call today to learn more.
Custom Water Falls BEAUTIFUL & CUSTOM BUILT DESIGNS

We are known for our unique custom built waterfalls for practically any space. We work closely with architects, designers, developers, entrepreneurs and property owners to create living spaces that welcome, relax and inspire.
Pool Houses and Pool Decks DESIGNED TO YOUR NEEDS & BUDGET

One of the biggest trends in outdoor design today is a decorative concrete pool deck, a colored, textured and inviting area surrounding the pool that does more than provide a safe, slip-resistant deck for sunbathing and barbecuing.
Retaining Walls BEAUTIFUL STONE ART

Retaining walls are specifically designed to hold back the constant lateral pressure of soil or unnatural slopes. We have the experience and professionals that will help you design and develop as per your budget and requirements. Call us today to find more!
Services We Offer
QUALITY STAMPED CONCRETE
ONTARIO CONCRETE FINISHING INC.
Since its inception in 1990, Ontario Concrete Finishing has served Durham region (Pickering, Ajax, Whitby, Oshawa & Clarington) with a wide range of professional custom concrete services. Specializing in stamped pattern concrete, with decades of experience in the construction industry, OCF is the guaranteed choice for exceptional quality. Thank you for visiting, we look forward to working for you this season! We offer a wide range of landscape construction services to enhance your outdoor living space:
Call for a free quote!
(905) 668-7677
FEATURED PROJECTS

SERVING DURHAM REGION FOR OVER 30 YEARS
---